Atlanta Appellate Litigation Lawyers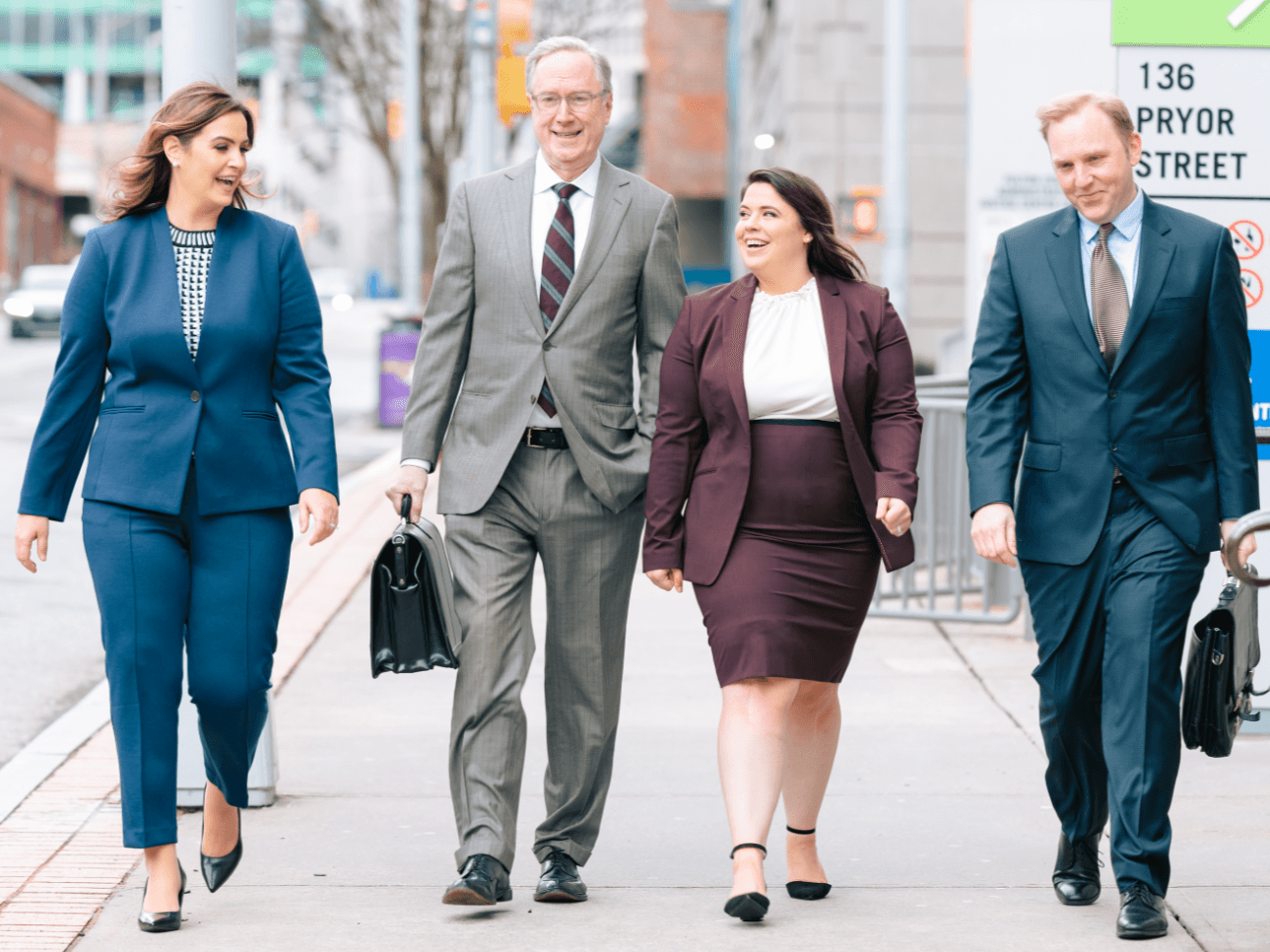 The lawyers at Beal, Sutherland, Berlin & Brown have achieved great success in appellate cases because they have the necessary intelligence, creativity, and legal writing skills.
Appellate courts are different than trial courts. They do not consider the credibility of witnesses or the persuasiveness of a lawyer's closing argument. They consider nuanced legal and policy issues in light of precedents and legal theories that are taught in law schools. Because of this, success in appellate courts requires different skills. Lawyers who practice in appellate courts must have the ability to research and understand varied legal authorities, place them in the proper context, and harmonize what seem to be inconsistencies in the law to arrive at interpretations that make the most sense in light of precedent They must also be able to present and explain the legal issues to the appellate courts in the most persuasive written and oral argument.
Our firm's successes in appellate courts have made new law benefiting many beyond their clients. Representative cases include:
Bostock v. Clayton County, 140 S. Ct. 1731 (2020).
Bostock stands as a landmark decision not only affirming LGBTQ rights, but also defining the proper method of statutory interpretation. In this case, Gerald Bostock was fired from his job at Clayton County as a volunteer coordinator for the court appointed special advocate (CASA) program, a nationwide program that provides volunteer advocates for the best interests of children in juvenile proceedings. Gerald was accused of mismanaging program funds after it was revealed that he participated in a gay recreational softball league in Atlanta. Believing that he was fired simply because of his sexual orientation but without an attorney to represent him, he filed a lawsuit under Title VII of the Civil Rights Act of 1964 seeking to vindicate his rights. Because of the importance for LGTBQ rights throughout the country, the Supreme Court's decision was highly anticipated.
However, at that time, precedent held that Title VII did not cover discrimination based on sexual orientation, only discrimination based on sex. After becoming Gerald's attorney, Brian Sutherland revised the lawsuit and argued that Title VII should be interpreted to cover sexual orientation discrimination for several reasons, including that a person cannot discriminate against someone because of that person's sexual orientation without first considering that person's sex. The Eleventh Circuit Court of Appeals rejected these arguments, but Brian Sutherland prepared and submitted a petition for certiorari to the U.S. Supreme Court, which granted review and consolidated Gerald's case with another case from New York and one from Michigan involving gender identity discrimination.
Clayton County and the other employers argued strenuously that Title VII could not include sexual orientation discrimination because none of the legislators who passed it in 1964 could have expected it would be applied that way. But Brian Sutherland and the other lawyers involved succeeded in persuading the U.S. Supreme Court that the plain language of the law should control. Writing for a 6-3 majority, Justice Neil Gorsuch agreed that "only the written word is the law, and all persons are entitled to its benefit." The Court also explained in depth why a statute must be interpreted according to its plain language, regardless of whether those who passed the law might have expected that application, affirming a mode of analysis commonly referred to as "textualism." Representing Gerald Bostock as lead counsel at the Supreme Court, Brian Sutherland authored the briefs that helped convince a 6-3 majority of the Court to hold that Title VII does in fact prohibit workplace discrimination based on sexual orientation and gender identity. He and the other lawyers involved were successful in persuading the Court that, even though Congress may not have expected the sex discrimination provision of Title VII to cover sexual orientation when it passed the law in 1964, proper statutory interpretation requires that it be interpreted that way. Writing for the majority of the Court, Justice Neil Gorsuch agreed, holding that "only the written word is the law, and all persons are entitled to its benefit.
Beal, Sutherland, Berlin & Brown handle many matters on appeal when their cases involve the close calls that require appellate review. But we also handle these matters by referral from other lawyers who want to leverage our expertise for the benefit of their clients.
Call our office today at (404) 476-5305 or contact us online to set up a consultation.
Speak to Expert Litigators
Fill out the form or call us today at (404) 476-5305.